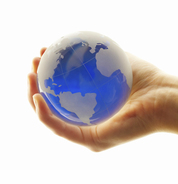 International Services
International Tax - Corporate

International Tax Planning - Outbound

International expansion is part of corporate culture for Canadian businesses of all types and sizes. We execute with precision and guarantee effective communication.

Our firm guides you through the international arena. With corporate structures designed to:

1. Prevent double taxation;
2. Minimize taxes;
3. Adapt to and/or be resilient of foreign and domestic tax changes; and
4. Facilitate capital flows;
5. Tax preparation and compliance services in foreign country or countries;
6. Canadian filings required for foreign operations; and
7. Establish cost effective transfer pricing policies.

International Tax Planning – Inbound

Our inbound structures are mirror images of our outbound structures above. Where we work "cradle to grave" with you and your domestic professionals to ensure your taxes are minimized before during and after you leave Canada.


Transfer Pricing

What separates us from the major firms is that the Transfer Pricing Study is the method of last resort and is only suggested when absolutely necessary. Other firms push this as a necessity from the "get-go". When in reality it is seldom required. Too often though basic TP issues (like intercompany balances) are ignored. Small and large companies alike are assuming away transfer pricing issues by:

1. Deciding they do not apply to them because their intercompnay prices are correct or it is the same price they charge other customers;
2. Assuming intercompany management fees are "fess for service" and therefore the transfer pricing rules do not apply;
3. Maintaining an "out of site - out of mind" approach to transfer pricing; or
4. "We will worry about it if asked" approach.

All of these lead to catastrophe.

Our firm offers the following transfer pricing services:

1. Examine your intercompany transactions with foreign related parties and determine all your transfer pricing
issues and areas of exposure;
2. Review your previously filed tax forms (T1135, T1134, T106, etc) and determine if there are any deficiencies;
3. Prepare Transfer Pricing Study
a. Preparation of contemporaneous documentation;
b. Prepare economic analysis and/or functional analysis;
c. Develop appropriate transfer pricing policies.
4. Comliance services -
a. We prepare all transfer pricing forms for Canada and USA.

International Tax – Personal

OUR OFFSHORE STRUCTURES – TRUST AND CORPORATE:
1. Mitigate Taxes;
2. Preserve wealth;
3. Creditor protect your assets.

We work with our clients cradle to grave on all structures:

1. Determine your objectives;
2. Select an off-shore jurisdiction you are comfortable with;
3. Prepare an action memo that not only outlines the structure and its benefits, it also outlines in detail your
and our responsibilities in executing and maintaining the off-shore structure as well as the responsibilities
of:
a. Your legal counsel;
b. Your accountant;
c. The off-shore Trustee(if required);
d. The off-shore legal counsel; and/or
e. Any other relevant professionals;
4. Introduce you to the off-shore professionals and their Canadian representatives;
5. Over-see the execution of the off-shore structure; and
6. Ensure all foreign and domestic tax filings are completed timely and accurately.

Executives' Tax Services

We offer a suite of services to Executives entering Canada.

1. We examine your situation prior to the commencement of your Canadian assignment;
2. We design a strategy that minimizes taxes before, during and after your Canadian assignment;
3. Execute the strategy designed above; and
4. Ensure all relevant tax forms and returns are timely filed.